ABOUT US
FAA Certified Repair Station Repair and Maintenance of Composite Aircraft
Including Pre-Purchase Inspections
All Composite Aircraft; Light Sport; Ultra-Light; Sailplanes
Composite Cowlings & more
Our Objective: Quality Craftsmanship
Yankee Composites' first and foremost objective is to deliver a product that instills the highest quality and craftsmanship from materials to application. Our goal is to produce a product that will please both the client and our own quality expectations. We work as close as possible with our clients to achieve the results of quality and pride in our product. Craftsmanship is our number one priority. Feel confident that your product will be of the highest achievable quality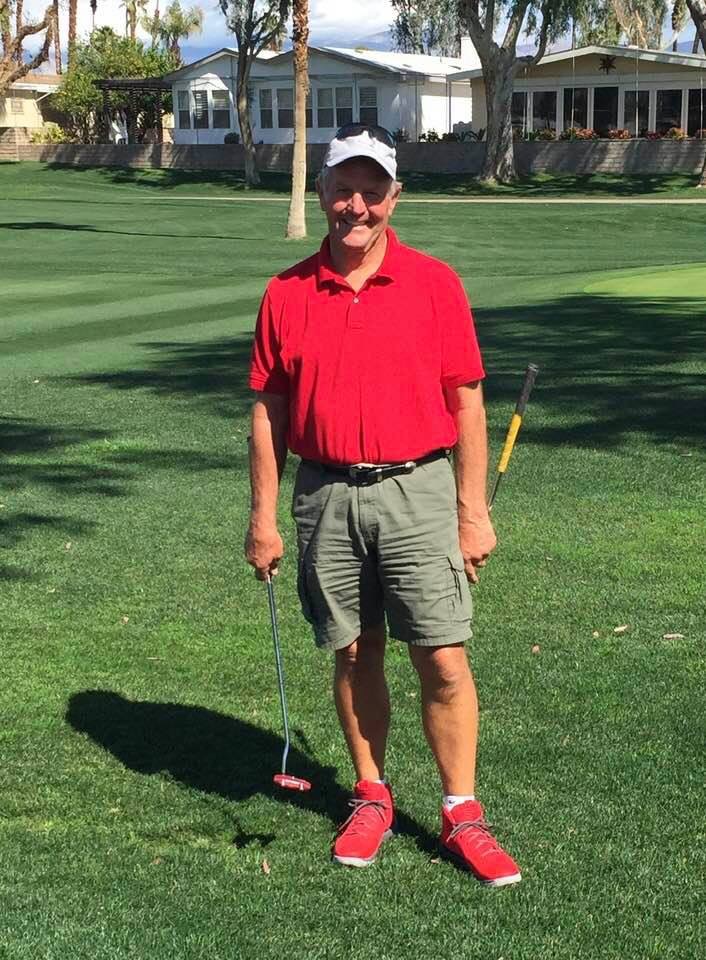 Rick Anderson
Chief Inspector
Chief Inspector, A&P, private pilot glider and SEL: Masters Degree-Long Beach State; Lifetime Teaching Credentials-Long Beach State; Former Senior Model Maker at George Lucas's "Industrial Light & Magic"
As the Chief Inspector at Yankee Composites I have been in the business of creating things out of composite materials since 1985. Aviation became my avocation when I began flying gliders in 1967, and within less than two years of my first solo, I began to repair, rebuild and construct gliders as well as other aircraft. Since that time I've accumulated a long list of creations, rebuilds, repairs and modifications.
Prior to starting Yankee Composites I worked at George Lucas's "Industrial Light & Magic" as the Senior Model Maker.  My creations there ranged from the last physical scale model of the Star Trek Enterprise, the helicopter and train in the  Chunnel scene of Mission Impossible, the animatronic submersible swimming whale in "Free Willy", to a 1/10 scale Boeing 747. I have produced products that were mechanically enhanced for static display as well as those created for filmed destruction.
FILM CREDITS
Sphere; Men in Black; Daylight; Mission Impossible; Star Trek IV (The Voyage Home); Star Trek VI (The First  Contact); Free Willy I and II; The Abyss; Innerspace; Leonard IV; Willow; Die Hard 2; Joe vs. The Volcano;  Terminator II; Roger Rabbit.
COMMERCIAL CREDITS
Honda; T.G.I. Fridays; Mervyns; Colgate; Intel; Die Hard Batteries; Virgin Airlines.
TV CREDITS – Seaquest, DSV
I have built several aircraft from scratch:
Glasair
Two Lancair model 320's
One Lancair model 235
Mistrial Glider
My many years of work in the movie industry creating molds and working with fiber glass, composite fibers, and other materials translated easily to the composite aircraft industry. Over the years I have had a lot of experience modifying and repairing gliders and aircraft, ranging from minor dings to major structural repairs.
My staff and I are dedicated to upholding the highest standards when inspecting your glider or aircraft. We also guarantee that you will receive an honest assessment of the repairs or services that your equipment may require.
Garret Willat
Manager
Repairmen, Commercial Pilot, Instructor, BA in Aeronautics from ERAU, 3 Time National Champion, Husband to a remarkably clever, very beautiful, extremely patient wife, Father to two precocious girls.
Garret Willat holds a flight instructor rating with over 8000 hours in sailplanes. His parents have owned Sky Sailing Inc. since 1979. He started instructing the day after his 18th birthday. Since then, Garret has represented the US Junior team in 2003 and 2005. He graduated from Embry-Riddle with a bachelor's degree in Professional Aeronautics. Garret represented the US Open Class team in 2008 and 2010 and the Club Class team in 2014. Garret has won 3 US National Championships.
The tinkering began on a Discus 2ax, sealing and making it the fastest one around. Learning under the supervision of some of the top repair people around Garret is excited to become a part of Yankee Composites and continue with the quality work associated with Yankee Composites.